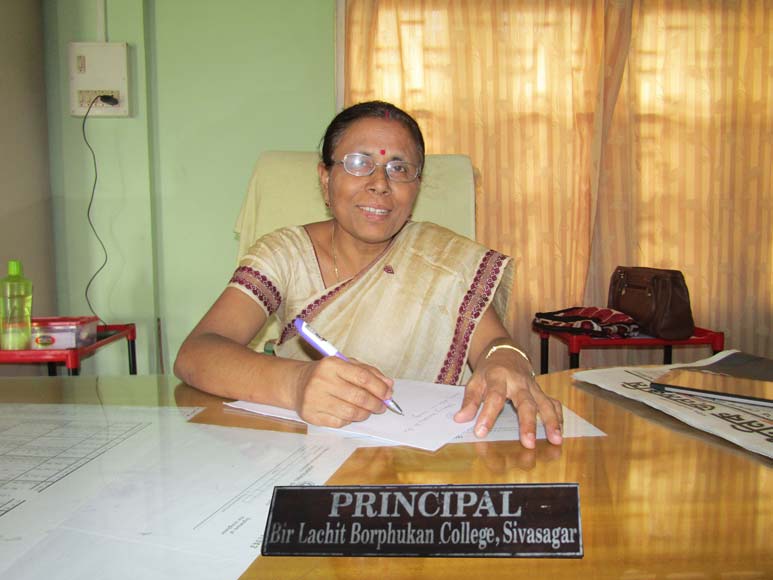 Mrs. Dipali Neog
---
I am delighted to welcome you to Bir Lachit Borphukan College website. I hope to convey the passion and enthusiasm that both staff and students bring to you, and all that they do here, making Bir Lachit Borphukan College a wonderful place to learn.

It is found that the institution has achieved so many feathers to its crown during the last few years. The efforts taken by the Principal, Faculty, Staff and Students to reach this success are commendable. Hope the success sustains. I am proud of the changes and achievements of the college. In the days to come it will act as a game changer for the college by helping the students in the professional and personal development.

I wish you a very happy and academically highly rewarding student life at BLB College and hope that you will enhance the pride and prestige of the college. We are determined to retain this level of quality already in command and improve further in every sphere of academic activities. The professional involvement of the staff in different academic activities reflects the heights of knowledge to meet the challenges with the pace of time.

The purpose of education is to teach our students to think and develop a capacity to reason out facts and this is achieved by providing them excellent academic environment, state of-the-art infrastructure and dedicated faculty members with decades of teaching experience. The college is supportive to the students by arranging periodical tests , home assignments , field studies and group interaction exercises. Let us together exploit the depths of the ocean and explore the universe through the Wings of Knowledge. This empowerment will imbibe an attitude akin to a positive and proactive thinking.